Showcase 2019 Tradeshow and Career Fair in Aviation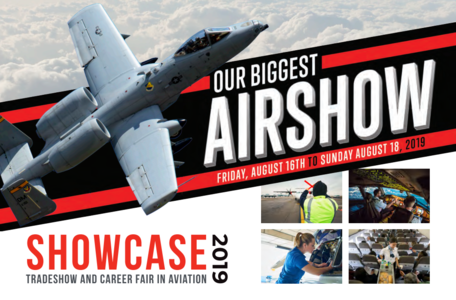 The Edmonton Airshow and in collaboration with the Alberta Aviation Council, are entertaining their first Trade Show/Career Fair at the airshow held on August 17 & 18, 2019 at the Villeneuve Airport.
The deadline for exhibitors to participate in this unique Career Showcase has been extended to July 25, 2019.
Please click here to view the flyer providing the details of the Career Showcase and the opportunities your business will have attending this Alberta event. As of today, there are 5 booths committed and 15 more are available. Please contact Brian Andrus (brian@rweevents.ca) if you require the full package to purchase a booth.
For more information about the Edmonton Airshow, visit the website.
Click here to view other Sponsors of the Edmonton Airshow.