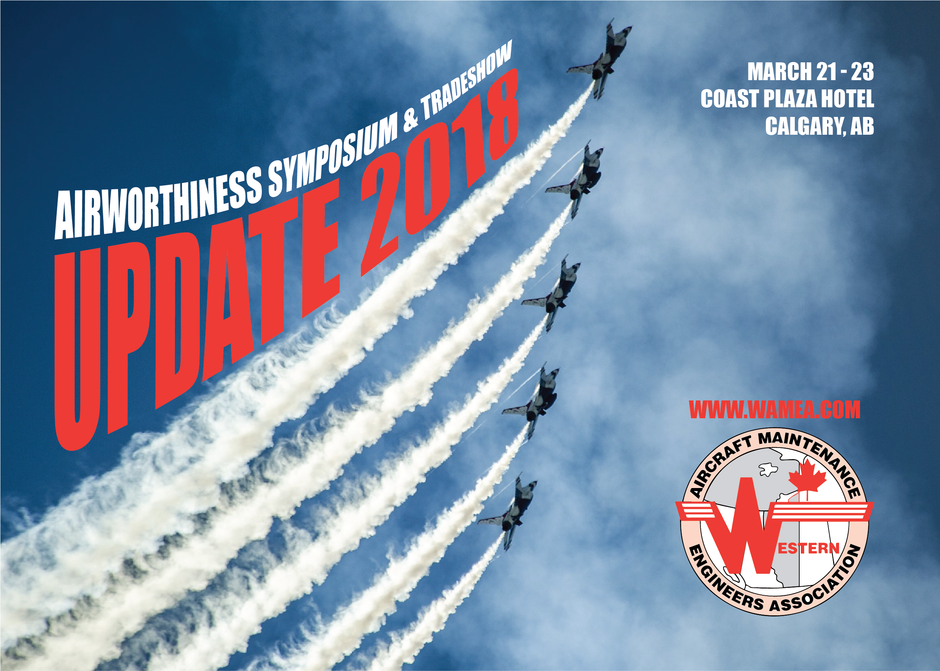 Paper delegate registration: Delegate_Registration_2018.pdf
Paper exhibitor registration: Trade Show Registration 2018.pdf
2018 Sponsorship Package: 2018_Sponorship_Package.pdf
2018 Symposium brochure: WAMEA_Update_2018_Brochure.pdf
Date: March 21-23, 2018
Location: Coast Plaza Hotel - Calgary, Alberta
Conference room rate available! Call the hotel directly at 403-248-8888 or toll free at 1-888-661-1144 or email res@calgaryplaza.com. Please reference the group name of 'Western AME 2018'.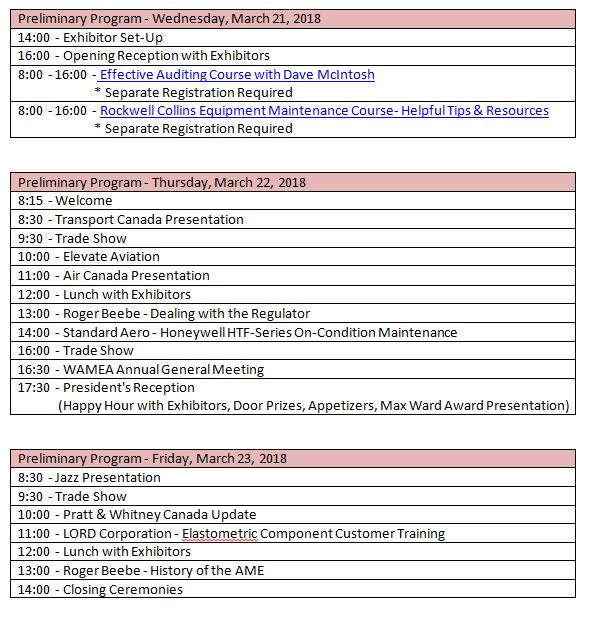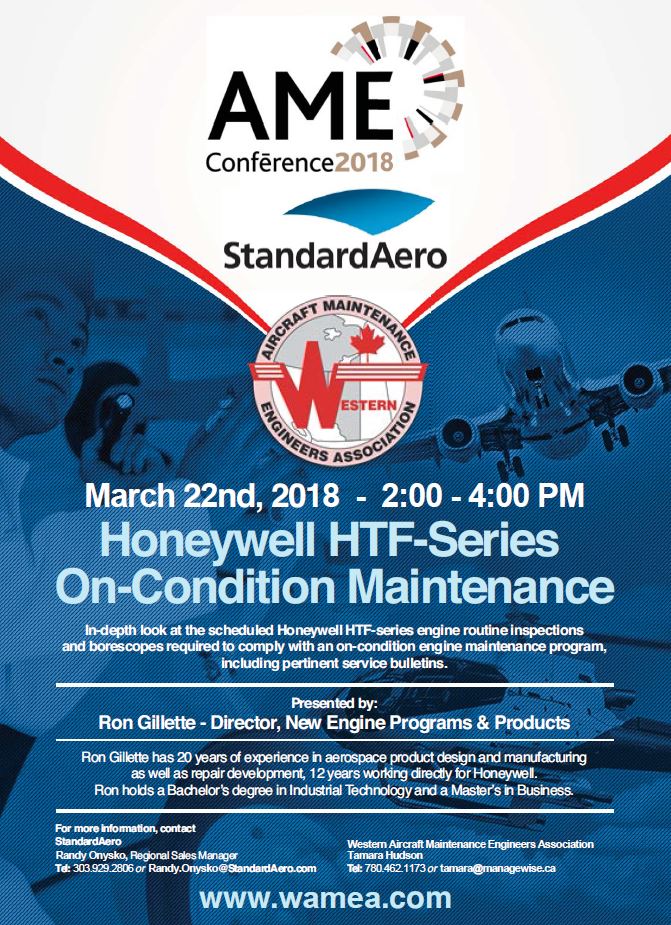 Mini-courses
One-day courses on Wednesday, March 21, 2018. 8am to 4pm, max 20 registrants per mini-course. Click the below links for more details.
Effective Auditing with Dave McIntosh - SOLD OUT
Rockwell Collins Equipment Maintenance - Helpful Tips & Resources - CANCELLED
Max Ward Aviation Maintenance Award Nominations Now Open!
AN AVIATION MAINTENANCE award dedicated to the exemplary pioneer spirit, commitment, dedication and overall contribution to high standards of aviation maintenance and the unique special attitudes required to successfully meet and overcome all challenges. 
Know a candidate who fits this description? Submit the below nomination form to the WAMEA office.
Max Ward Criteria.pdf       Max Ward Award Nomination Form 2018.pdf
Instructions for Renewing Your Membership & Registering for the Symposium Online
Click the "Apply for Membership" button, located in the top right hand corner of your screen.
Fill in the required information and select membership type.
Click "Submit Application and proceed to online payment."
Fill in your billing information and click "Save Order." (Order will not be completed at this point).
Now click "Symposium", located at the top of your screen.
Click the "Register for this Event" button.
Fill in the required information, and select your ticket preference. (Corporate membership is optional for exhibitor registration.) Note: In order to register for the AME Member 2 Day Pass or Student/Apprentice Member 2 Day Pass, you MUST complete the above steps pertaining to membership first)
Click "Proceed to Checkout."
Fill in your billing information and click "Save Order."
Verify your order is correct, then select "Confirm Order and go to Secure Payment Page.

If your order is not correct, go to "View Account Pages" at the top of your screen. A drop down menu will appear, click "My Cart". Remove any unwanted items, then select "Proceed to checkout".

 Fill in your payment details, then select "Process Transaction."
A receipt will automatically be sent to your email.
Exhibitors
Booths are 6' wide by 10' deep and include dressed table and electrical outlets. Set up is on March 21 starting at 2:00 pm. Tear-down is on March 23 at 1:00 pm.
Booth Attendance Hours:
March 21 - 4:00 pm to 7:30 pm
March 22 - 9:00 am to 6:00 pm
March 23 - 9:00 am to 1:00 pm